About a year ago, talented Buffalo designer, Ali Eagen of Made by Anatomy, asked us to photograph her new line of modern wedding dresses.  I've been a fan of Ali's work for quite some time, so getting to collaborate with her on this project was a huge honor. She wanted the images to have a fresh, clean, semi-industrial look, and an editorial feel.  I think we really nailed it!  She uses these images on her website and in her printed advertisements, and it makes me smile every time I see them.  :)
We recommend Made by Anatomy to anyone and everyone who is looking for a unique, modern wedding dress.  Ali has some serious talent!  I'm obsessed with all of these dresses.
Although it's been a while since this shoot took place, I still wanted to share a few of my favorites from the day, so here they are!
*More details about the shoot can be found at the end of the post.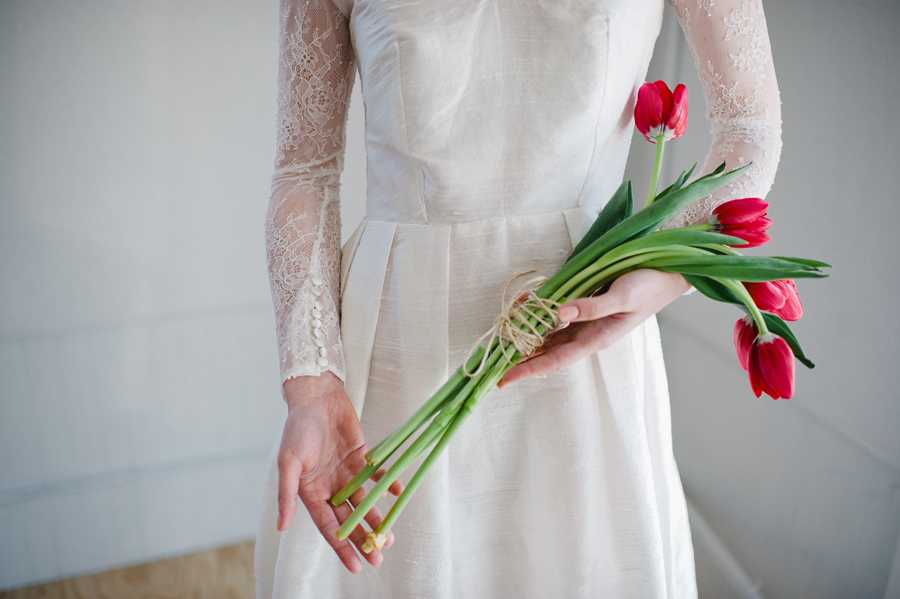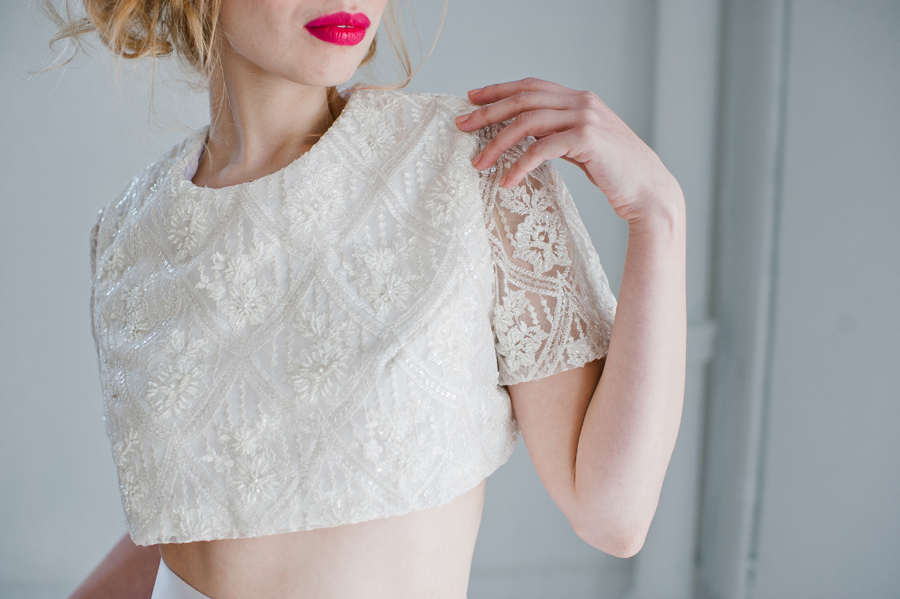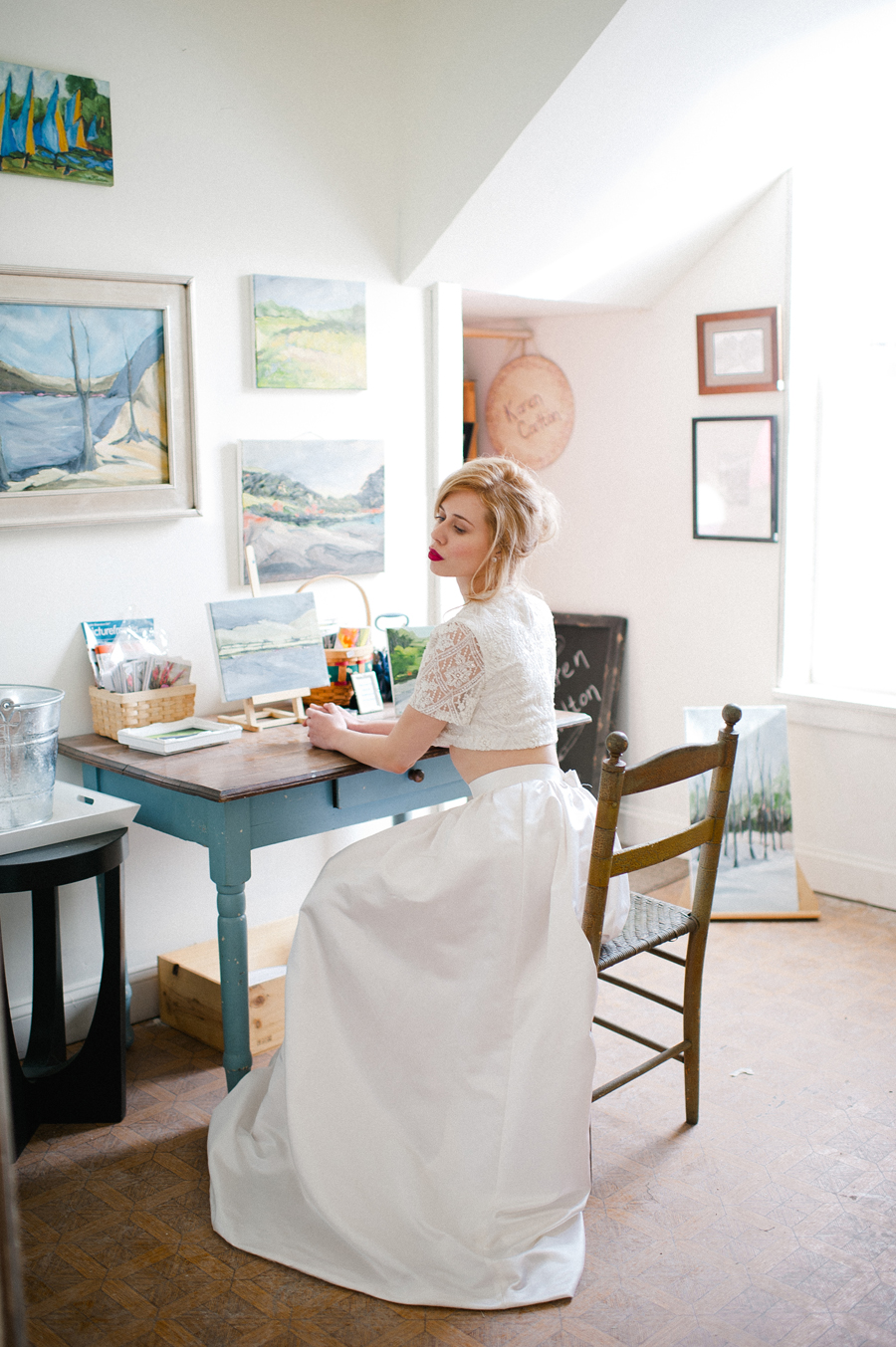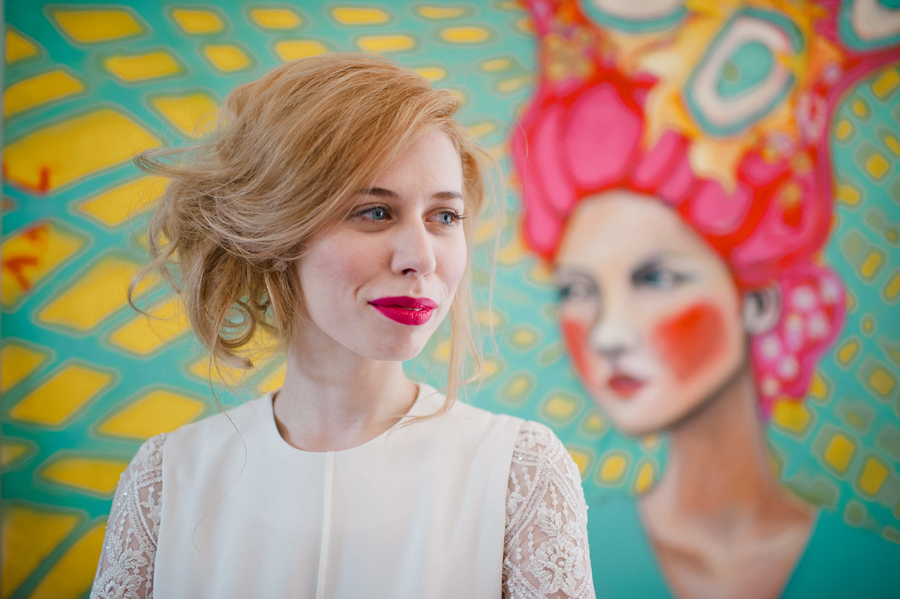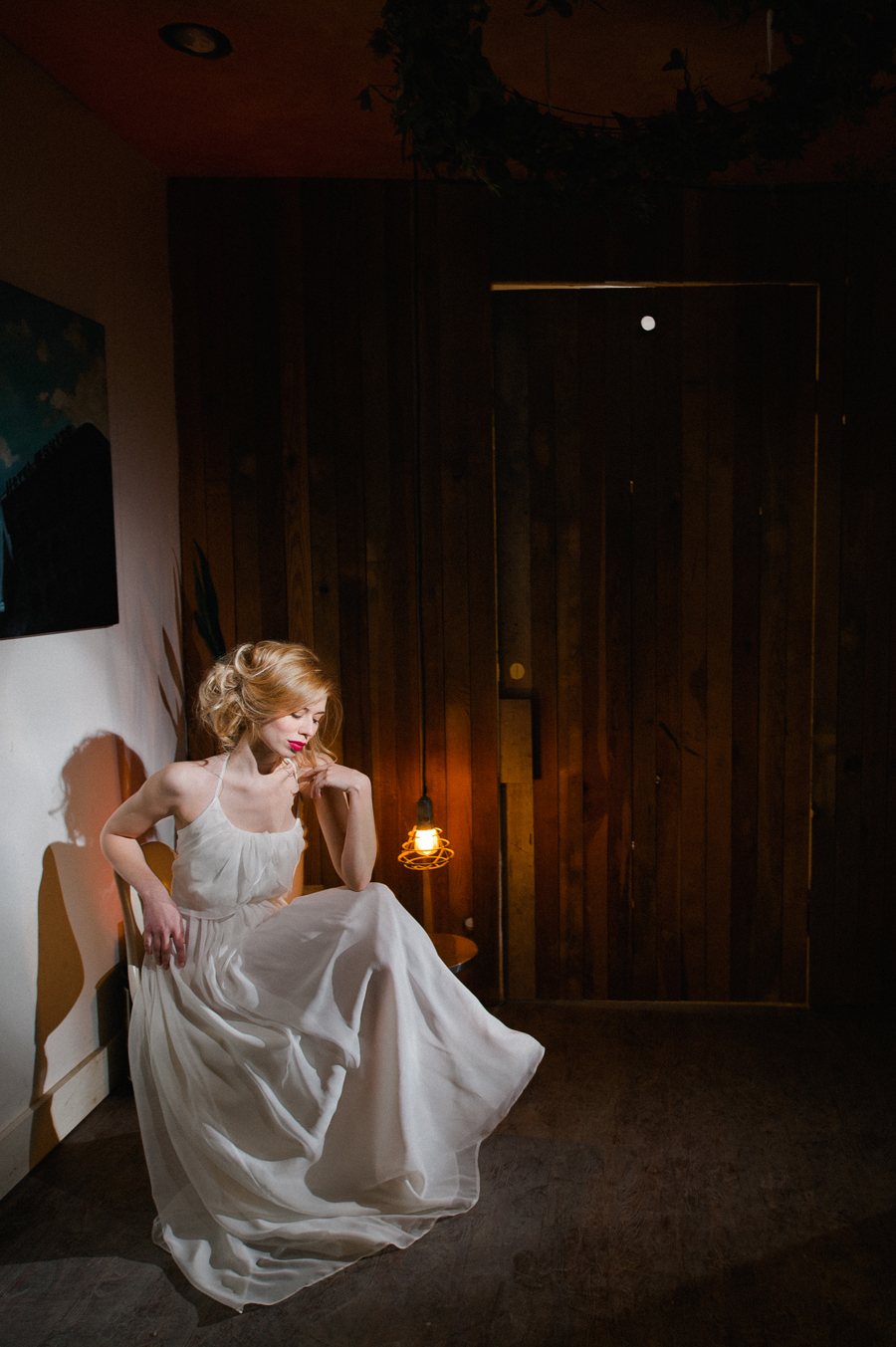 And, a couple behind-the-scenes captures of Ali and Lizzy prepping for the shoot!  :)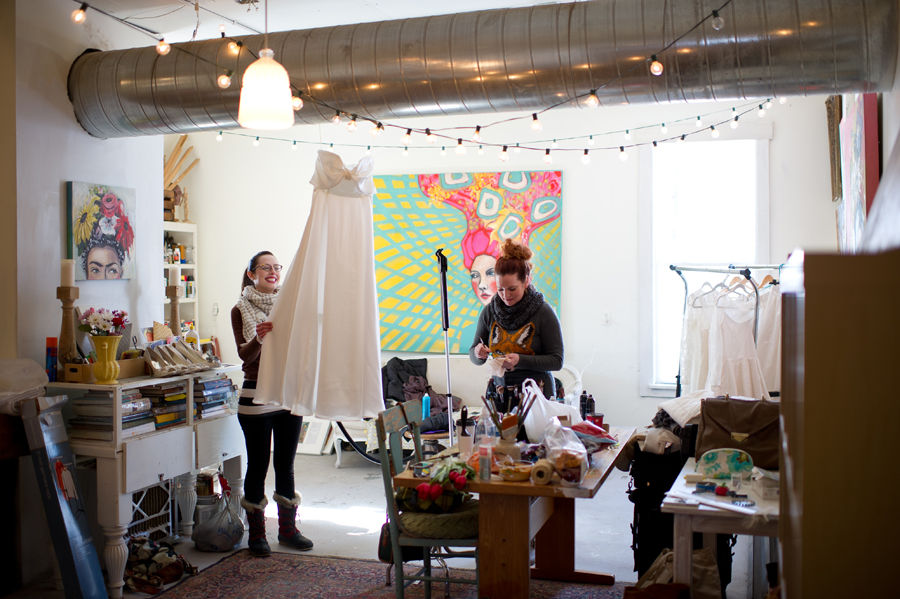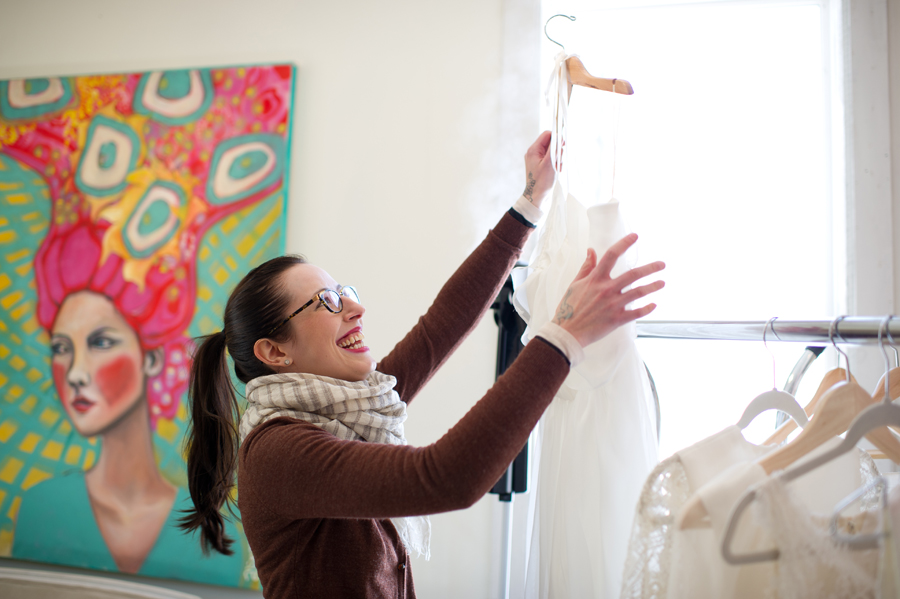 Shoot Location:  redFISH Art Studios
Models: Kristina Fekhtman and Jessica Lahr
Hair/Makeup:  Lizzy Dugan
Flower Crown:  EPH Flower Crowns
Shoes:  Bella Belle
Special thanks to my good friend, Jordan Wexler, for helping us out with this project!